You know that saying, it takes a village?  Well, after the last 6 months, I completely understand the meaning.  So many wonderful people have come out of the woodwork to help take care of Maura and in turn, us as well.  And getting to this birthday was a great accomplishment considering that 6 months ago Maura could hardly walk or sit up on her own anymore.  (And we just got test results this week that show everything on the inside is finally back in normal ranges!  Hopefully we can keep it there!)
So needless to say – we wanted this years celebration to be extra special for her.  Maura wanted an Up themed party and we found quickly that there isn't much out there, but since up is all about balloons, (and I love to make things) it was easy to kind of make our own.  This is the part where the village comes in…first we had some wonderful friends that let us use their house for the invitation pictures and no doubt it was the perfect house.  Considering we have about three friends in Green Bay it was pretty incredible one had a house that was a similar style to the movie AND had a white picket fence!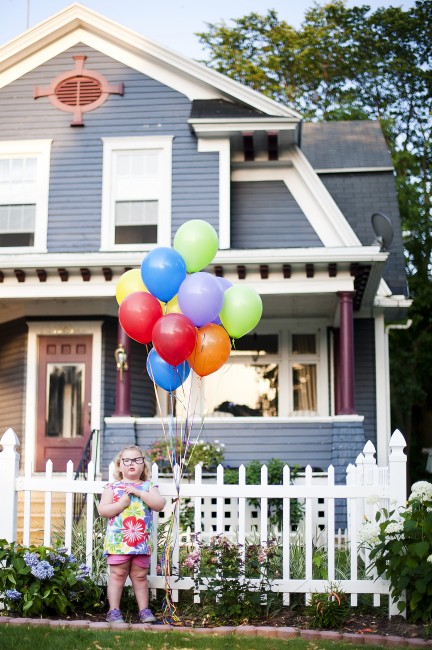 The next part of the village is a good family friend Karen.  She is an amazing baker and I just asked her to help me dip some cake pops and this is what she ended up making (not to mention she took our cat when no one else would so that my mom and dad could stay with us and help with Maura!).  I mean seriously, this is the coolest Up cake I've seen – even has Russell, Carl and the dogs in the windows!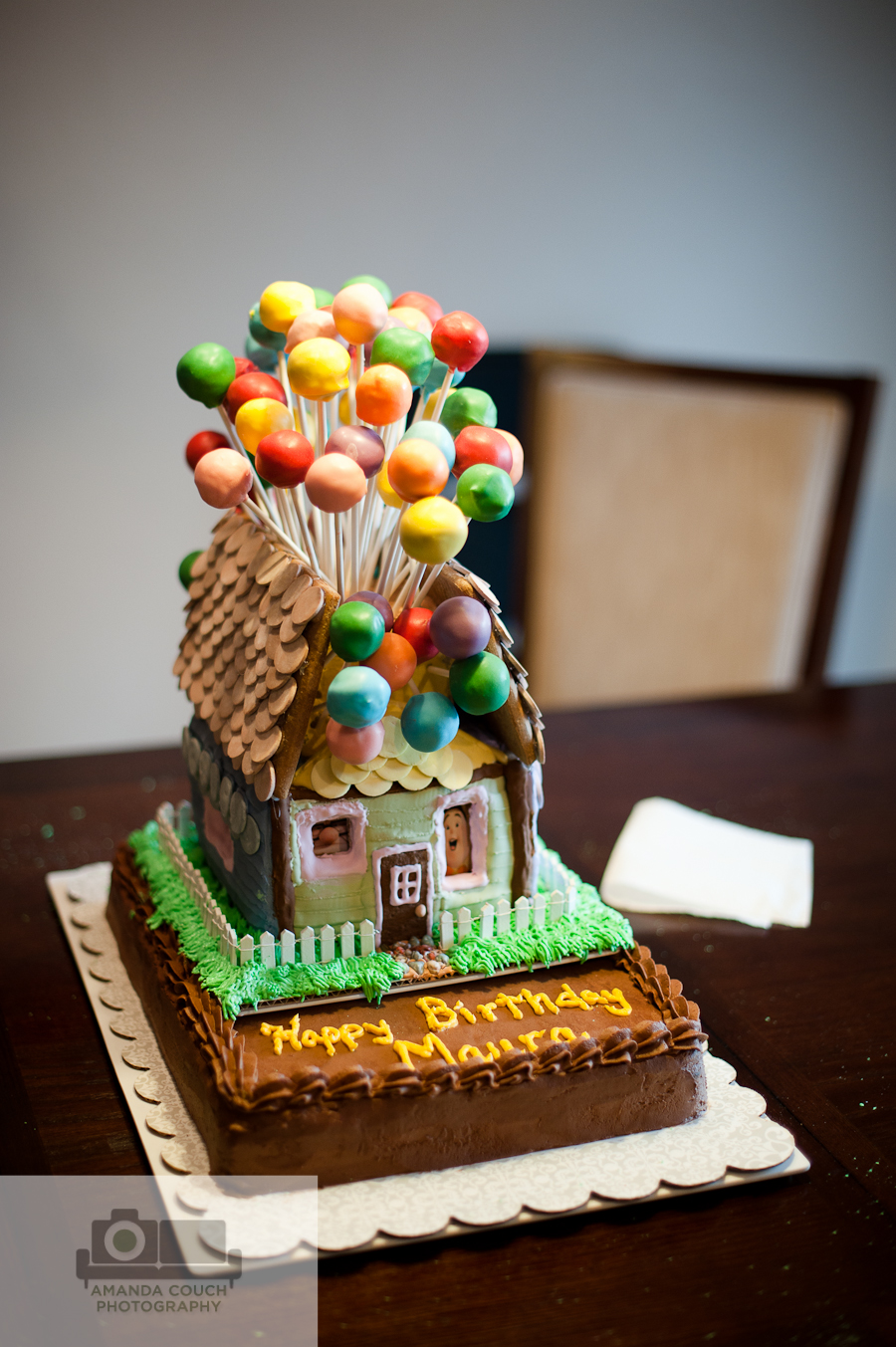 And my mom made sashes so that all the kids could earn their Wilderness Explorer badges…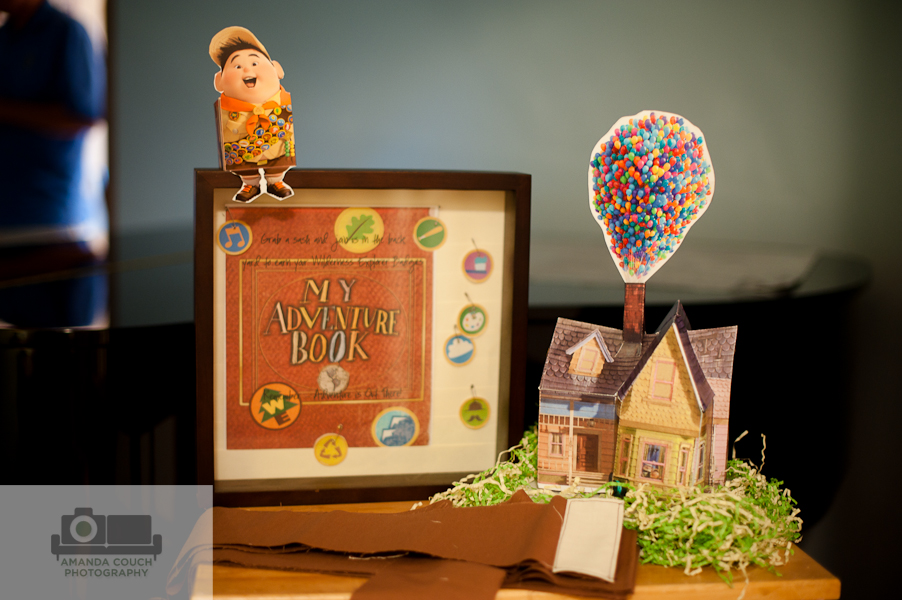 Unfortunately it rained almost the whole party, so the games kind of were left at the wayside

  But Maura and friends had a great time, so I guess we should just be happy for the farmers because we can all use the rain this year!
I also make a balloon wreath, which was not only adorable, but super easy to make!  And I finished up the crafting with some fabric pennant banners.  But I'll stop rambling and just let the pictures do the talking, I do better with that anyway 😉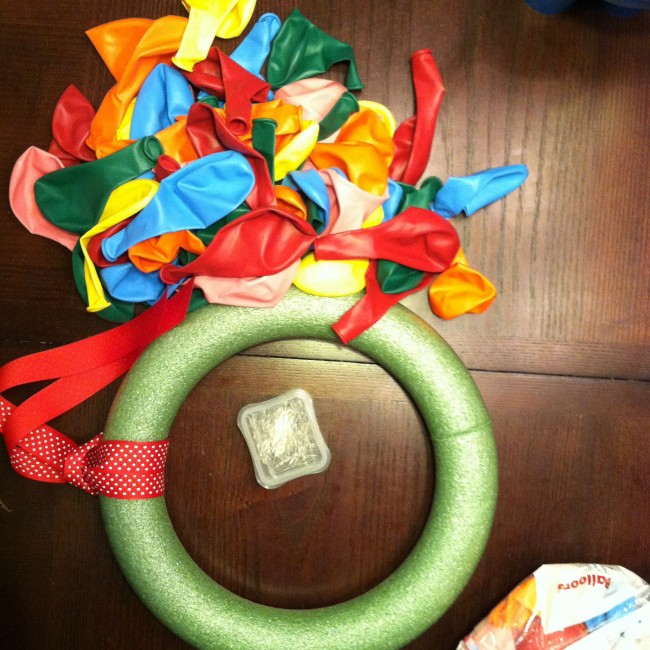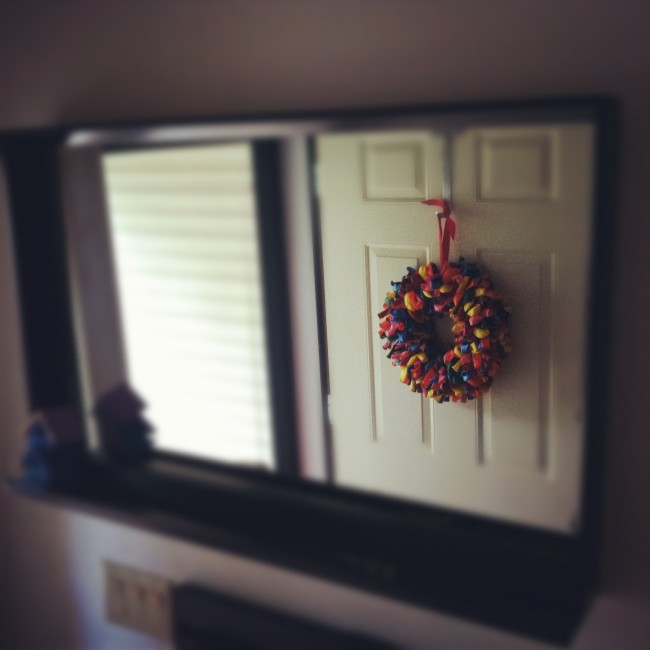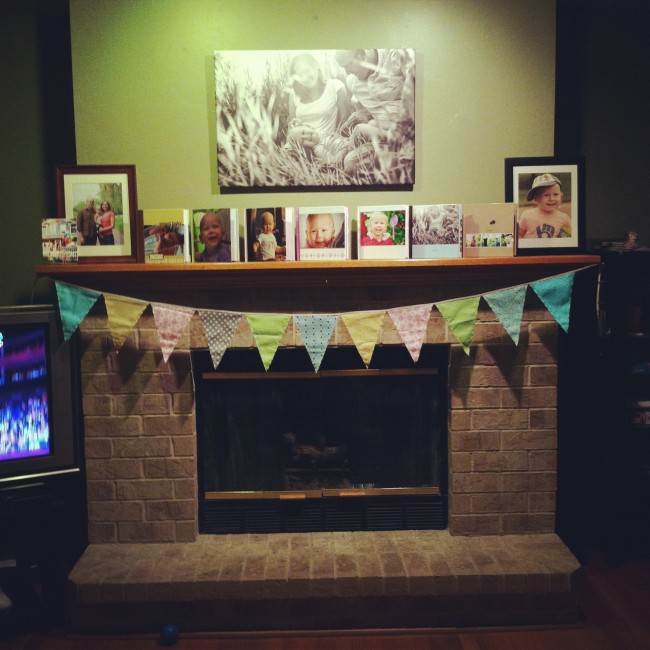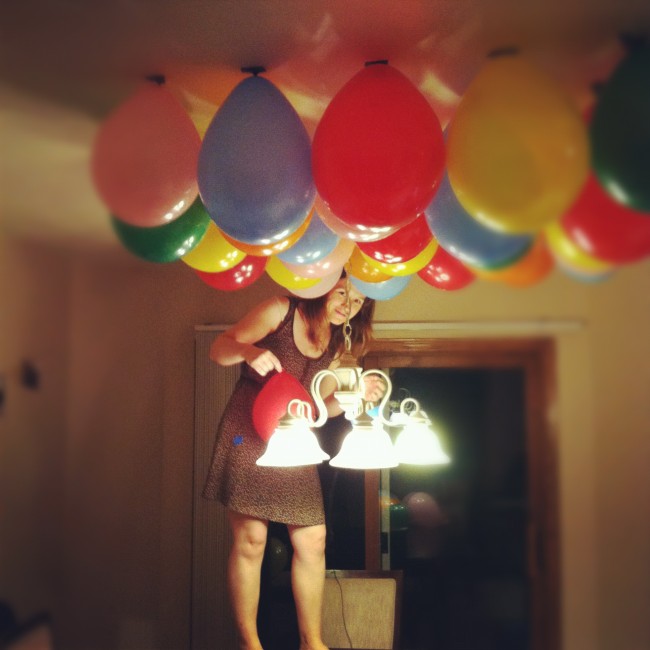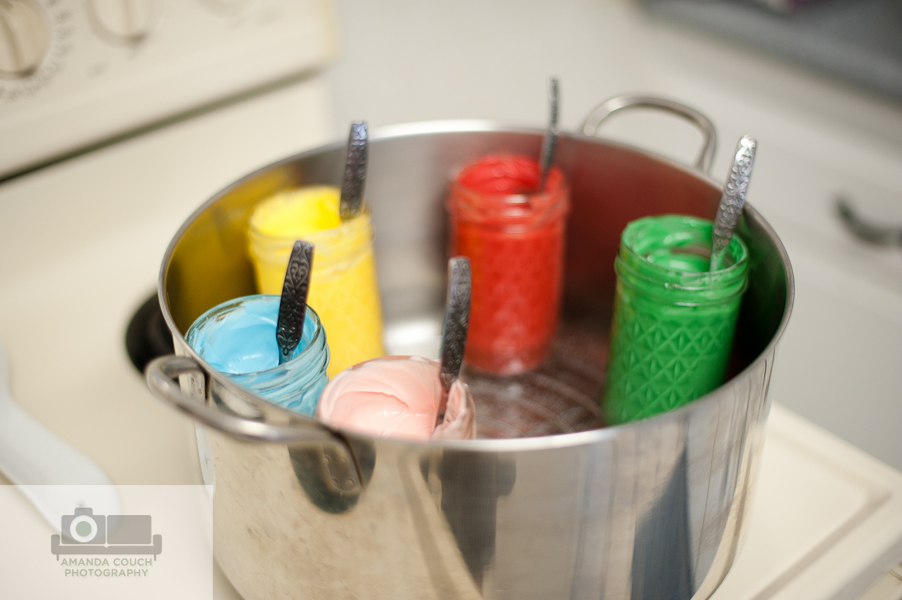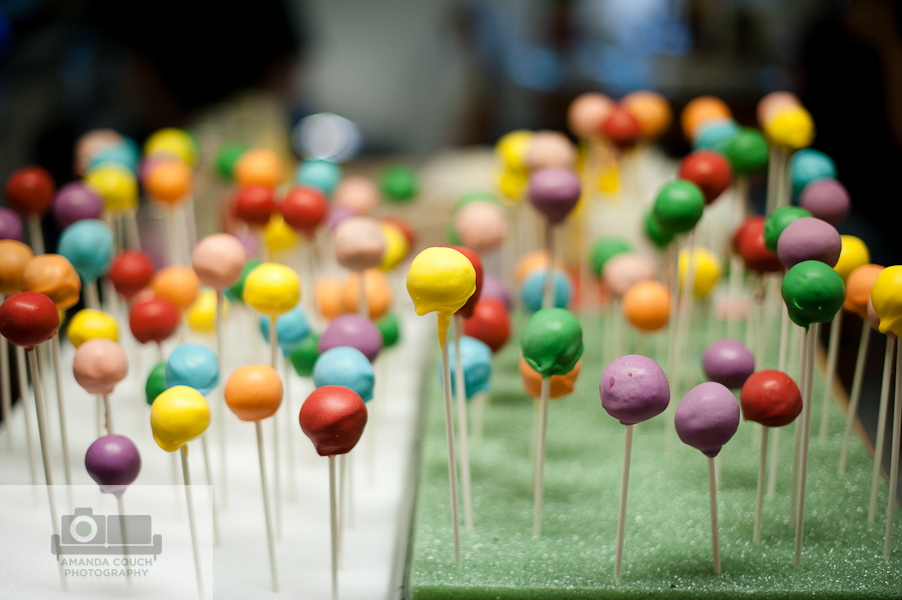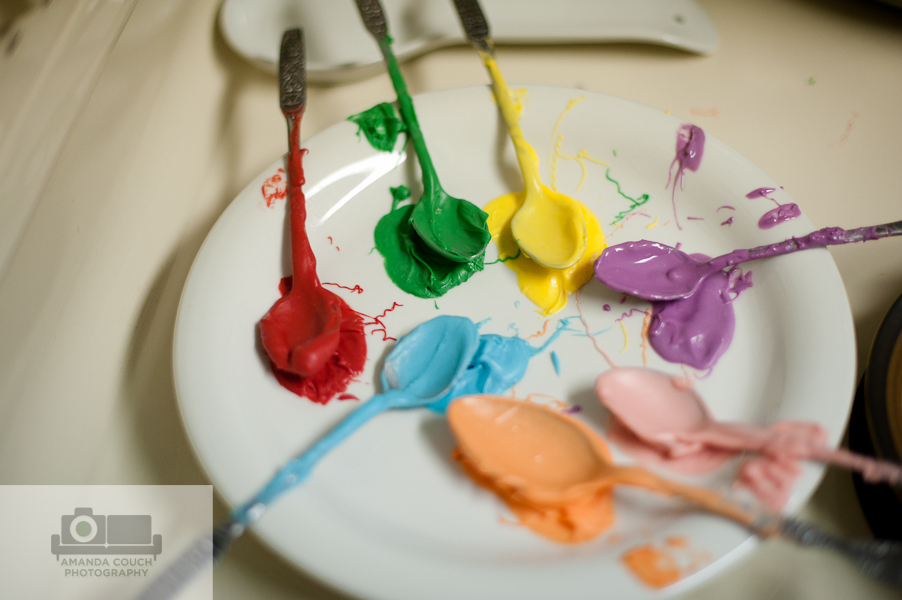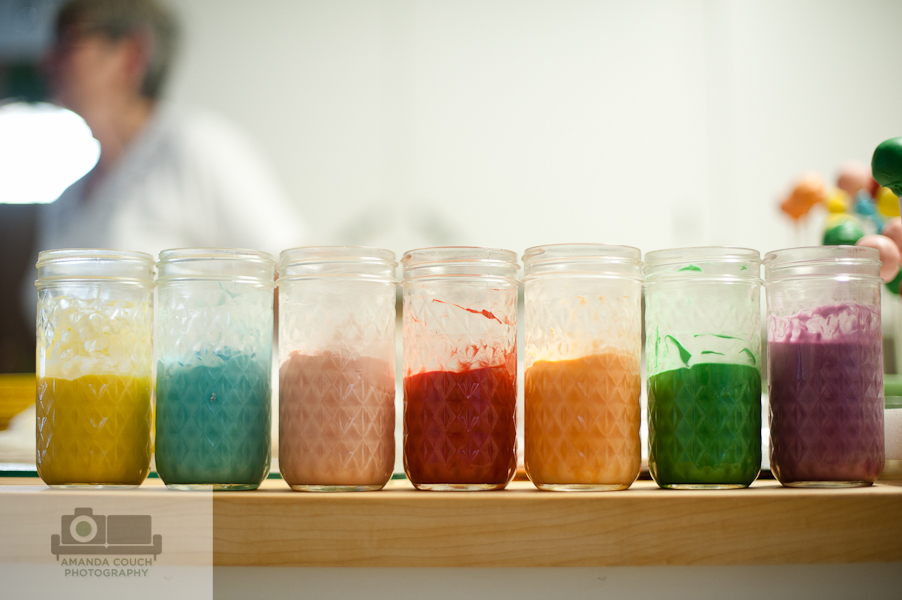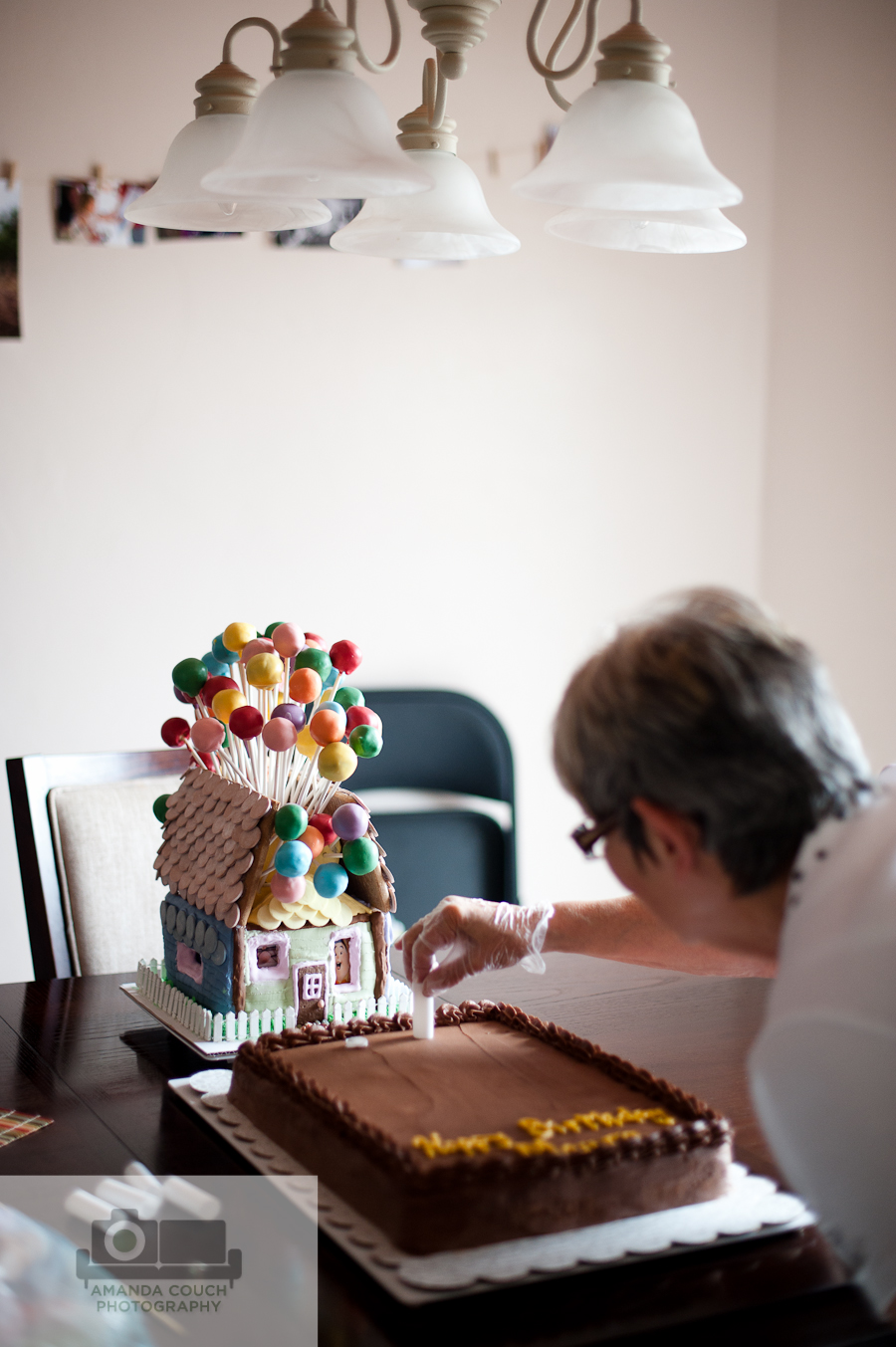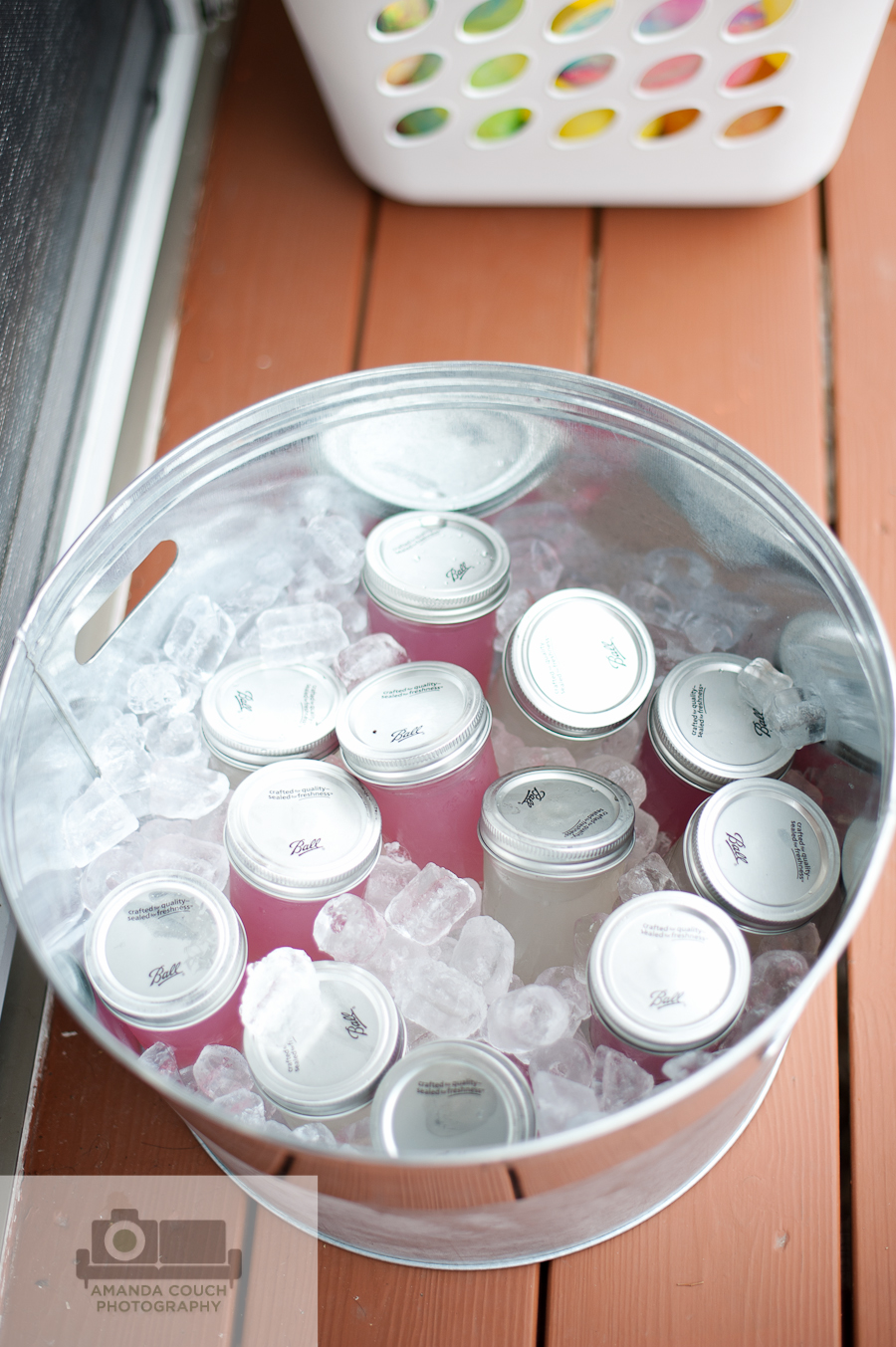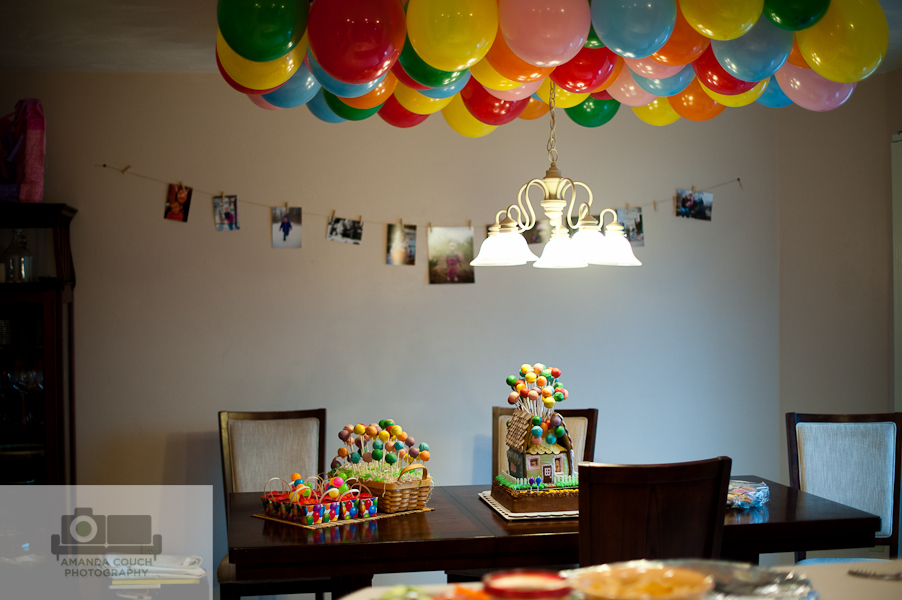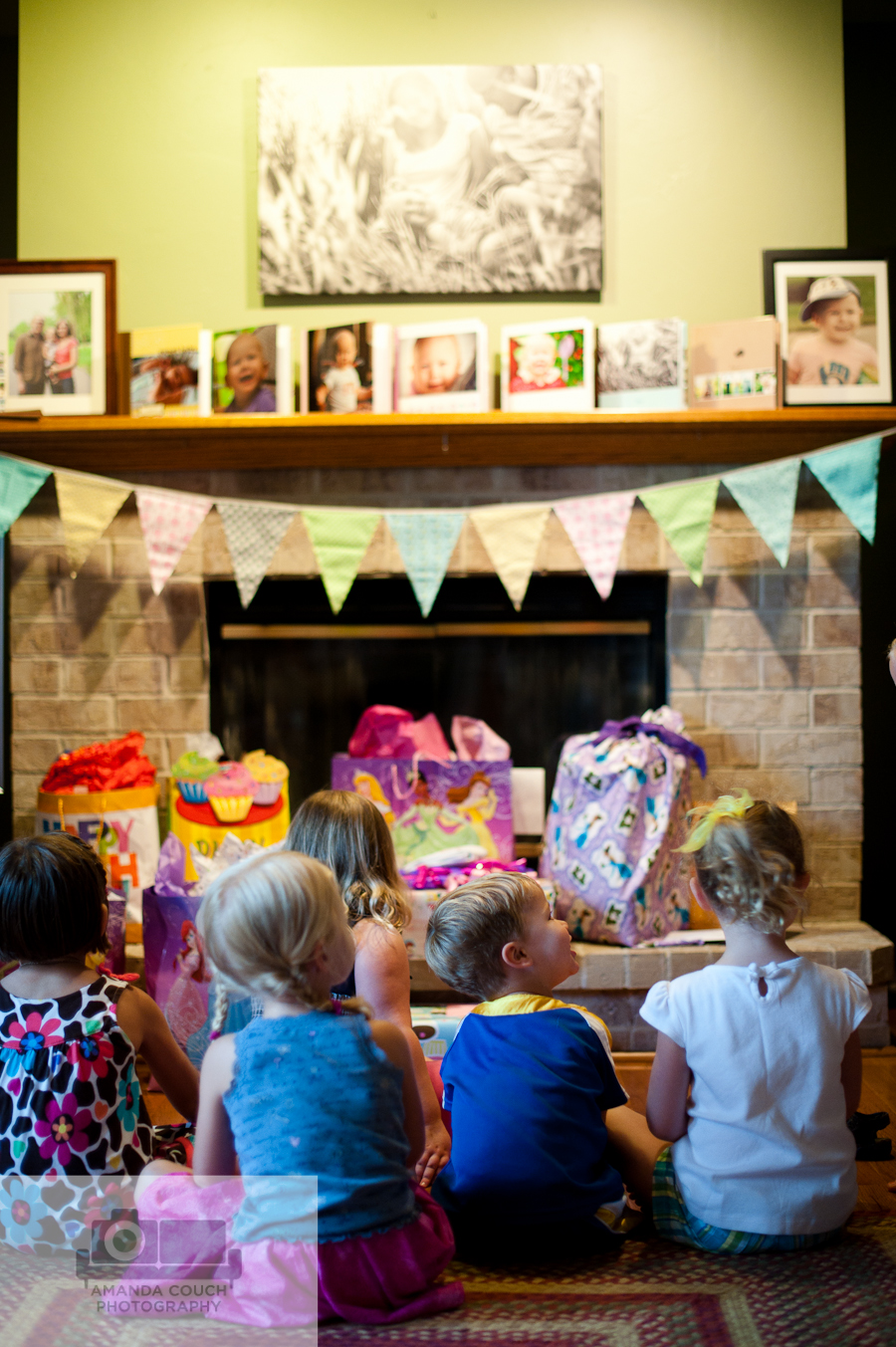 You think she likes the hat from her Auntie Anna?!!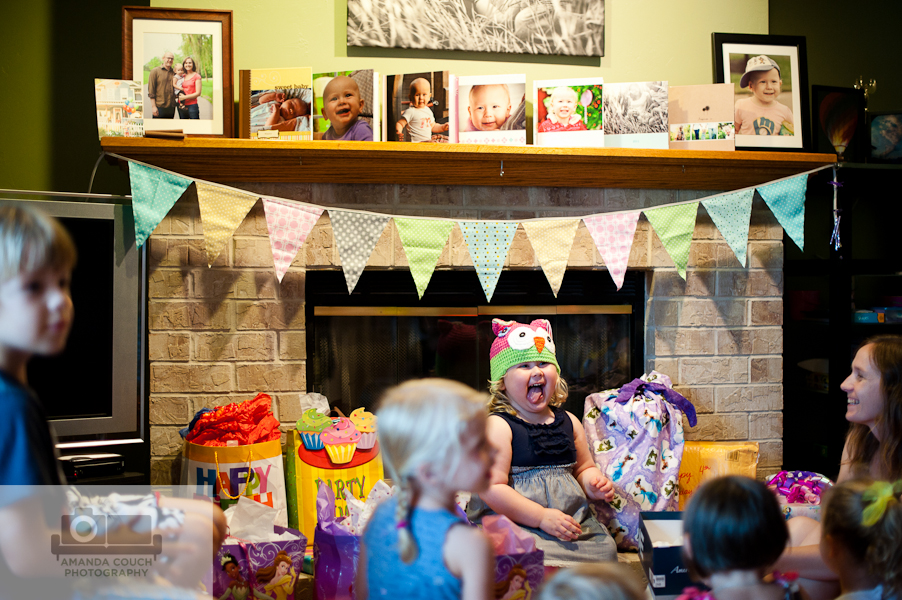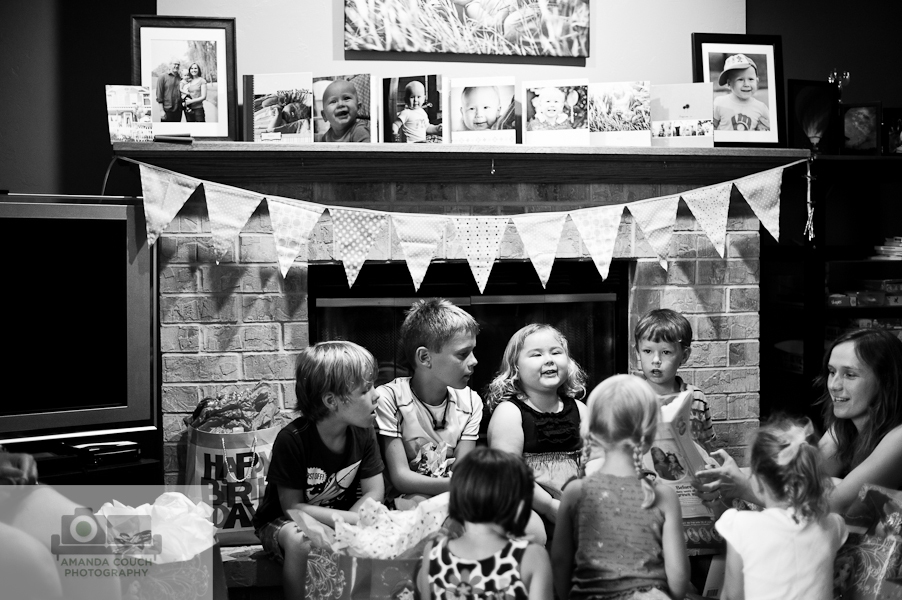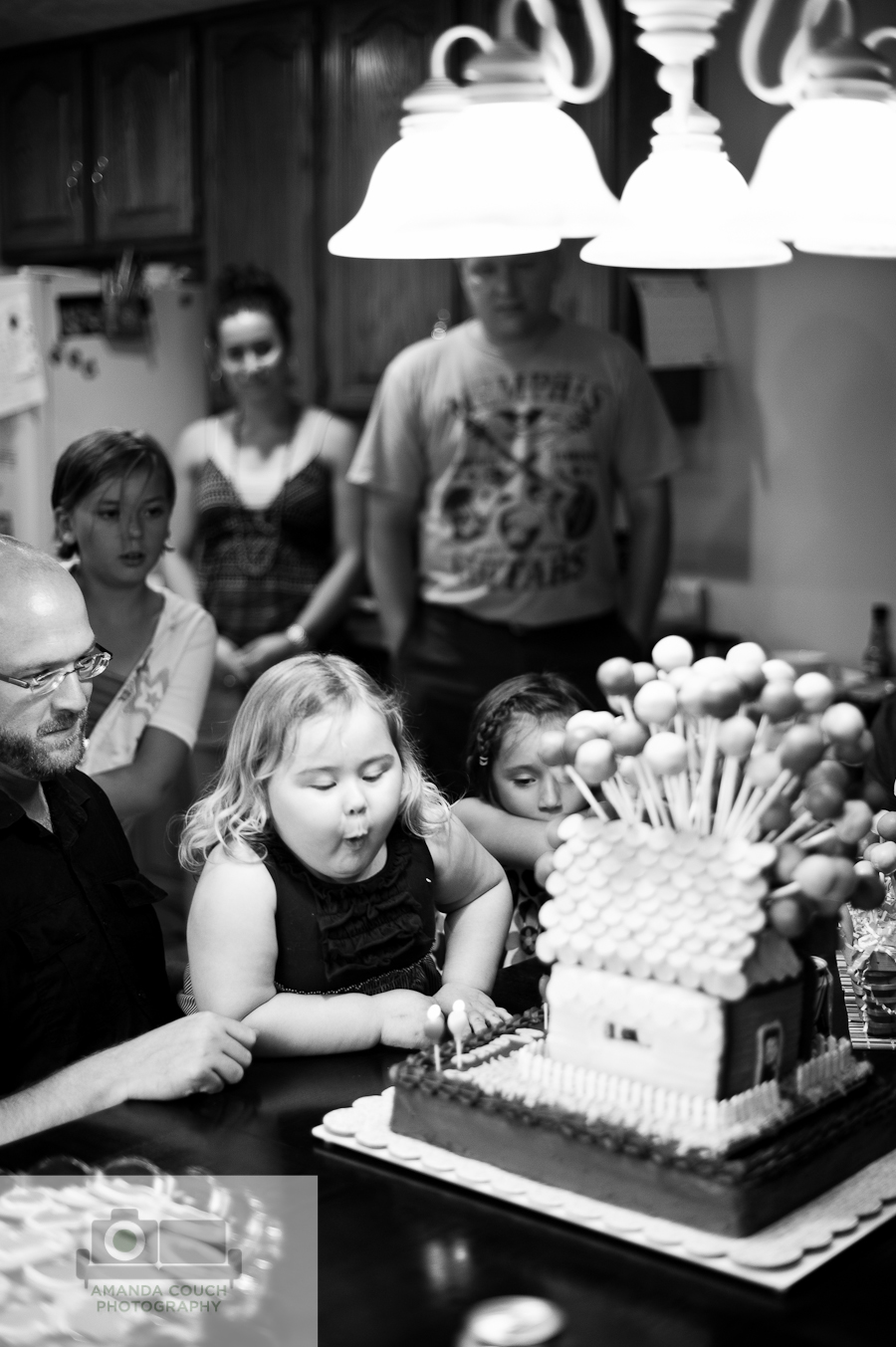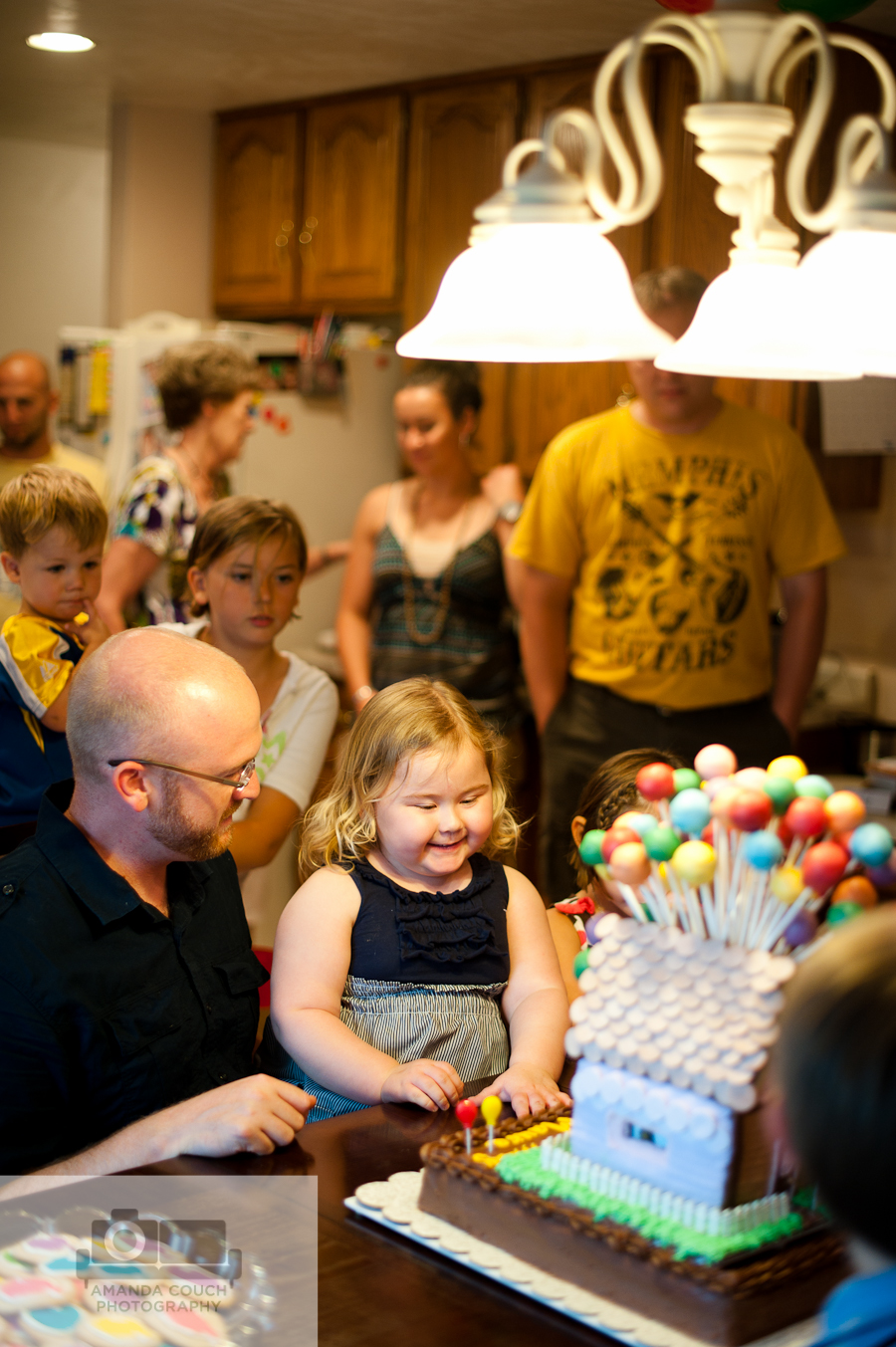 This cute dinosaur is the son of a wonderful friend of mine who also took the time to watch Maura once a week so that I could finish my student teaching.  Thank you, Katie, you did such a wonderful thing for Maura and for Wes and me.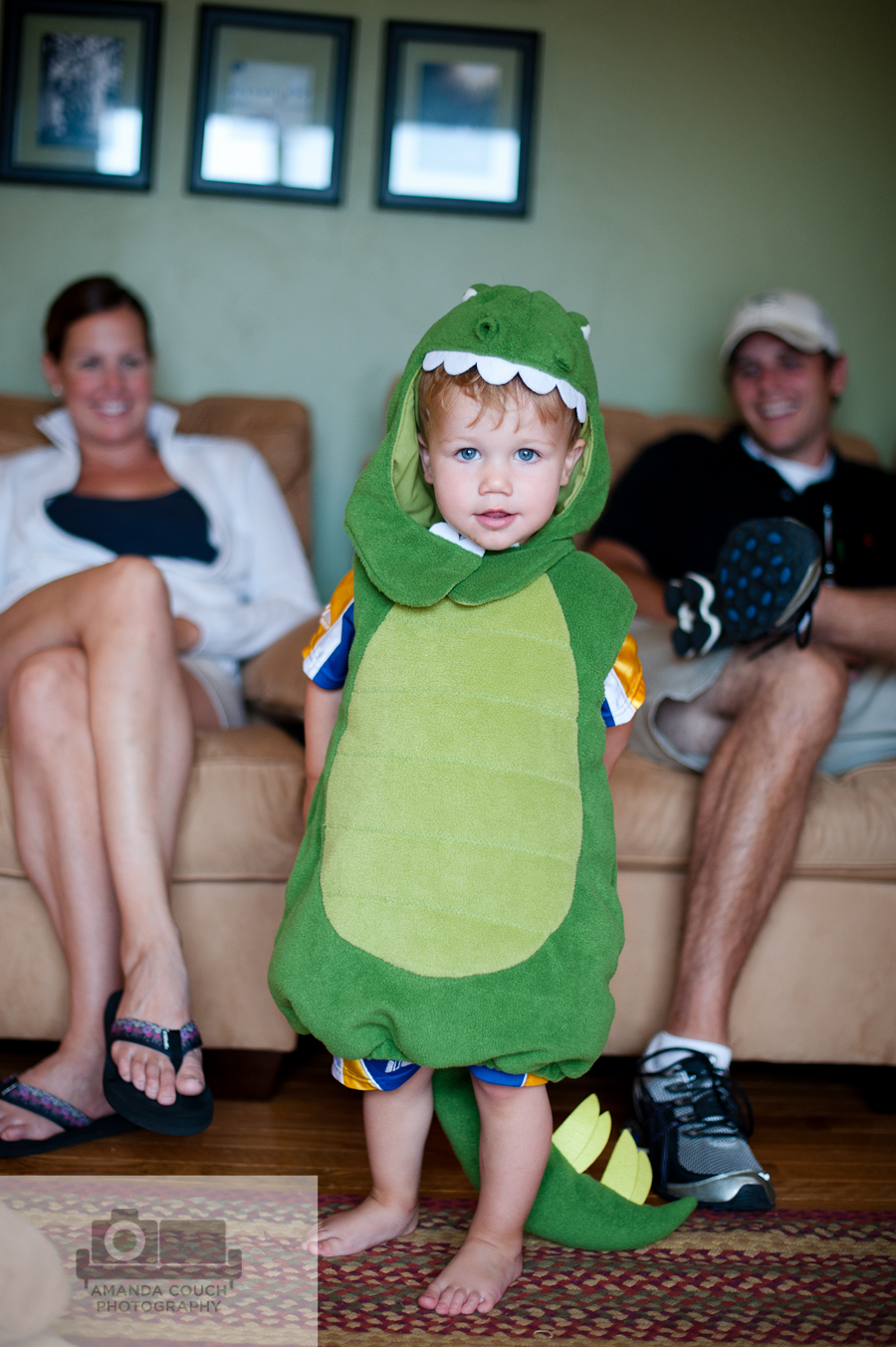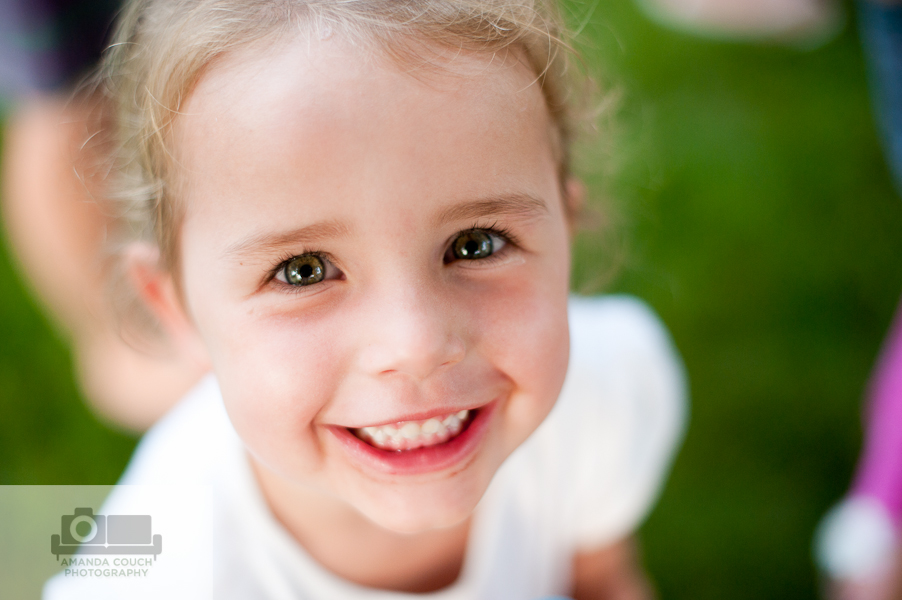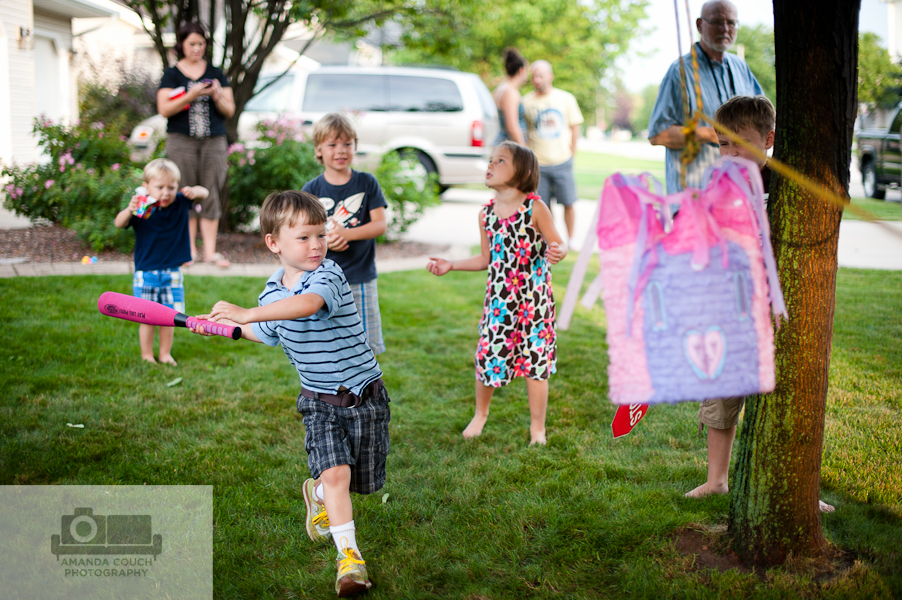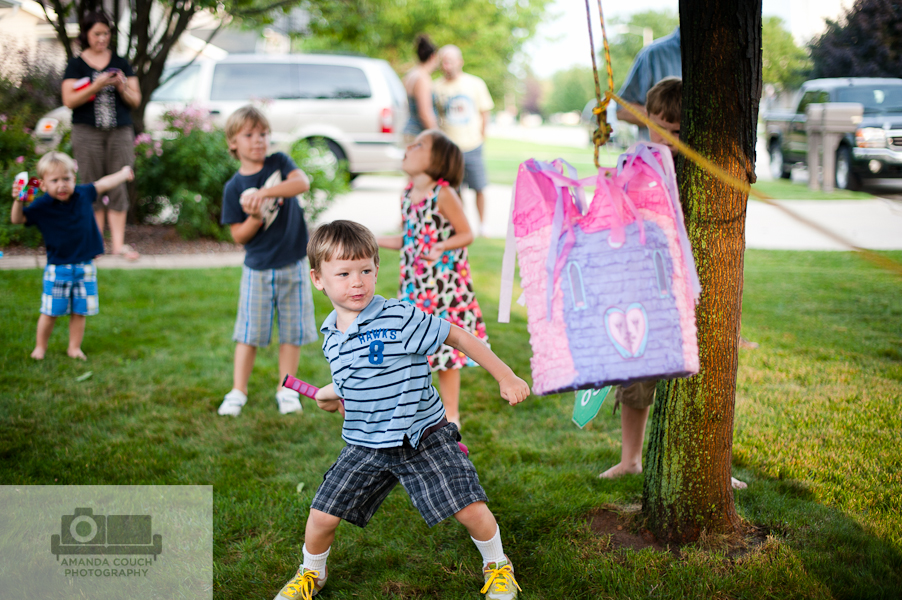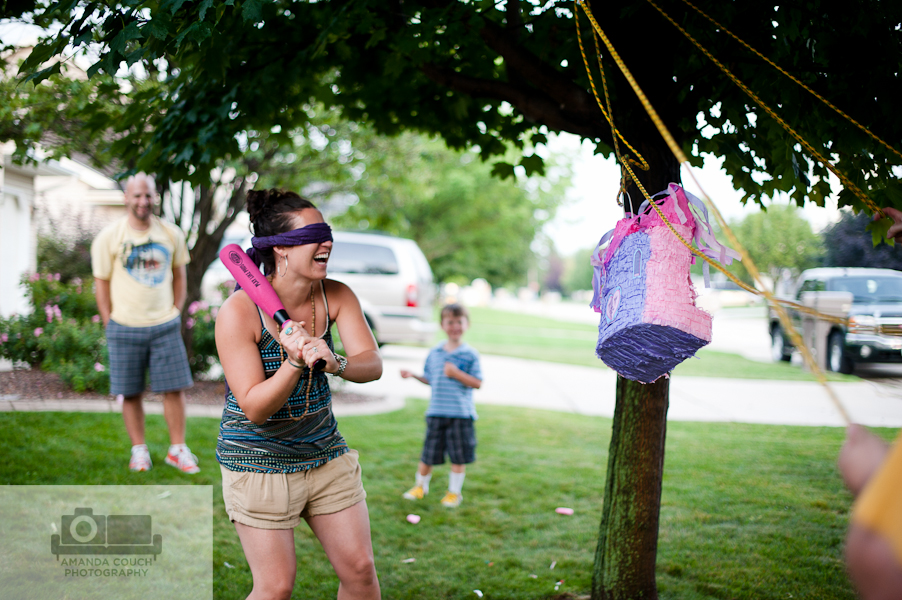 And Maura got a special gift in the mail from a good friend of ours.  It included a homemade felt mat for her to play with all the characters from Up.  I was oohing and ahhing about how cute it was and then I pulled out the last piece – a mini Maura attached to balloons…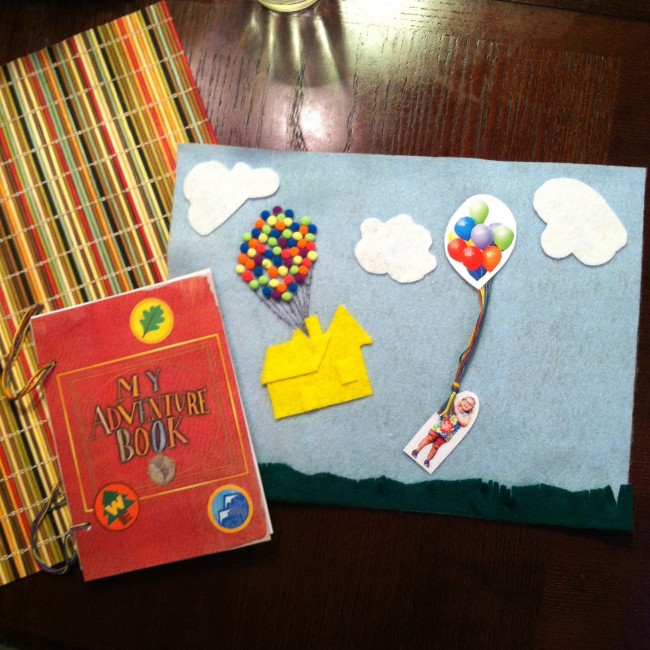 Thank you to everyone who is a part of our village, you all have made the difference in our lives this past 6 months and we are so grateful to have you on this journey with us.  And to Maura, who has worked harder than most these last couple of months, you are the strongest, bravest little girl we know and we are so proud of you.  Happy Birthday Maura!