I have developed a love/hate relationship with steroids.  I know that's cliche (because that's the relationship everyone has with steroids), but I hate that the medicine that is helping Maura to feel better -good side of sword – is also causing her to gain weight, be bloated, and the incessant, "I need something to eat, I need something to eat" when she has just consumed PLENTY of food – difficult side of sword.  Mind you, I'm a mean mommy who is really only giving her fresh fruits and vegetables for snacks, in an attempt to help her body feel better.  We actually are doing a gluten free diet and have found that it improves her behavior along with helping to stop/slow down the weight gain that inevitably comes with high dose oral steroids.
She's also on methotrexate, a chemo therapy drug.  It will allow her to get off the steroids faster than kids with JDM have done in the past – good side of the sword – but when it means that huge handfuls of her hair come out when I wash it – bad side of the sword.  Seriously – she just got hair!  But I'm learning quickly that this whole situation is way beyond unfair.
Maura's doctor called this week to tell us that her numbers continue to improve.  We are so blessed to have a doctor who not only has the knowledge necessary to treat this rare disease right here in town, but even more blessed because he is a doctor for all the right reasons, will sit and talk with me at 6:30 at night instead of rushing off the phone, making sure we are comfortable with everything that's happening.
Maura is coming back to us slowly – personality first so that's nice.  At the end of this week we also finally saw her want to get moving a bit more.  She has a different gait than normal, but the more she moves the sooner her strength will return thus bringing back the muscles that got so damaged by the JDM.  It will all take a really long time.  The Dr. said that if we have no bumps along that way that the steroids will last  for at least 2 years and the methotrexate for 4 years.  We may also need to add more medicines, but crossing my fingers for now that we can keep that to a minimum.
I've been trying to keep up with photos of her, even though (I'll be brutally honest here) sometimes it's really hard for me to see her with the bloated face.  I know though that it's only temporary and can not (and do not) want to imagine where we would be without the steroids.
Maura started her own therapy – coloring.  She colors almost all day.  Everywhere we go.  And turns out her favorite medium is paper and black pen.  I've been documenting them on my instagram feed (you can follow me there, my name is iamacouch).  They are pretty interesting.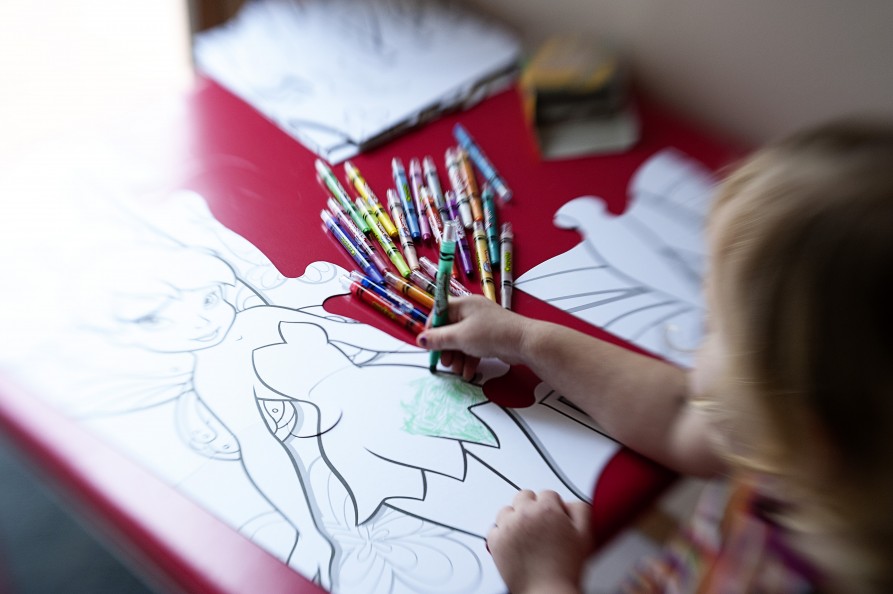 She had a lot of fun last week helping make her dad's birthday cake.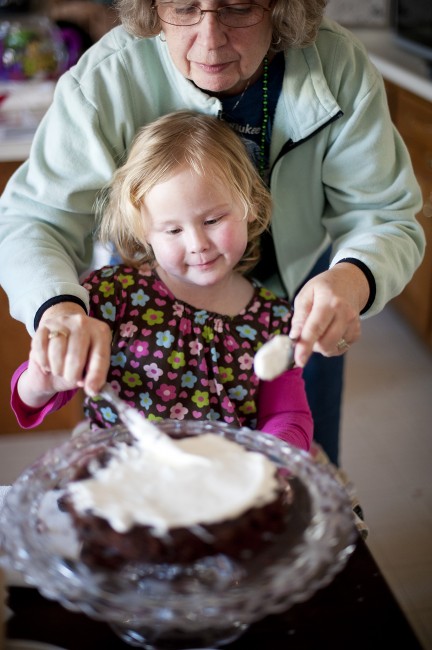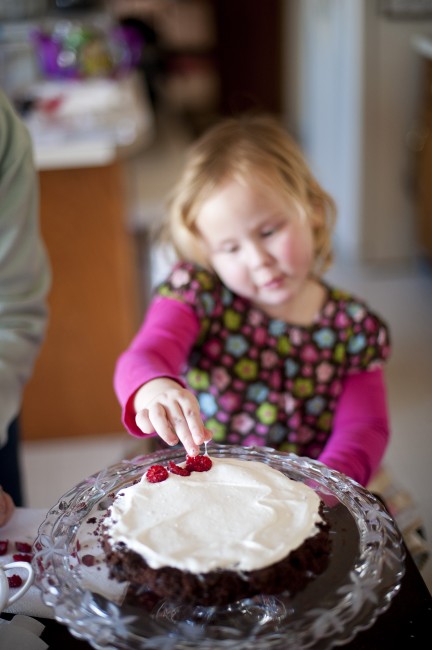 And I know I haven't said this enough, my parents have been so supportive and amazing.  There aren't words to describe how wonderful they have been.  Especially in the department of getting Maura to laugh…  Her dad too.  And I truly believe the laughter is the best medicine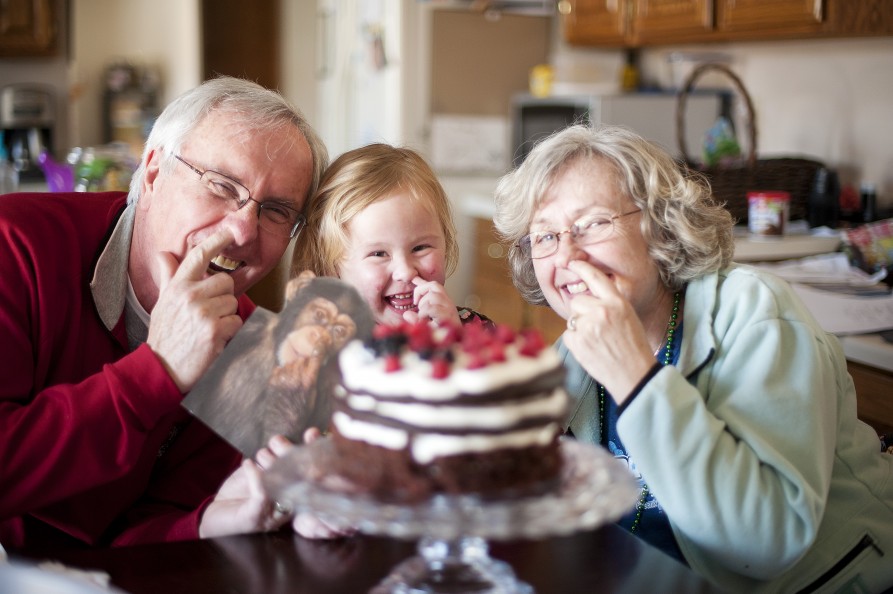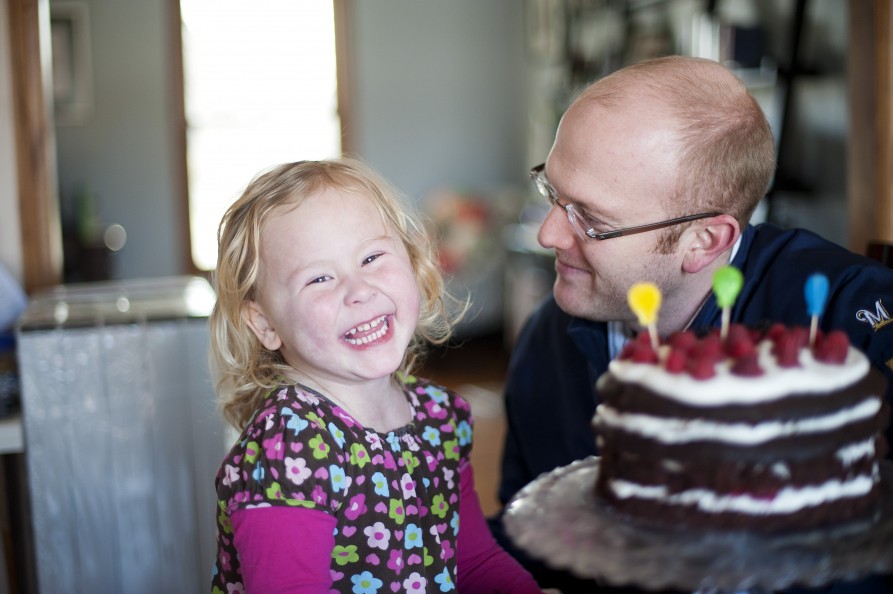 We cannot thank everyone enough for all their continues thoughts and prayers.  (And treats for Maura in the mail!)  So proud to have a 3 year-old that loves to get snail mail and looks forward to it each day!!